< Back to overview
Similar Products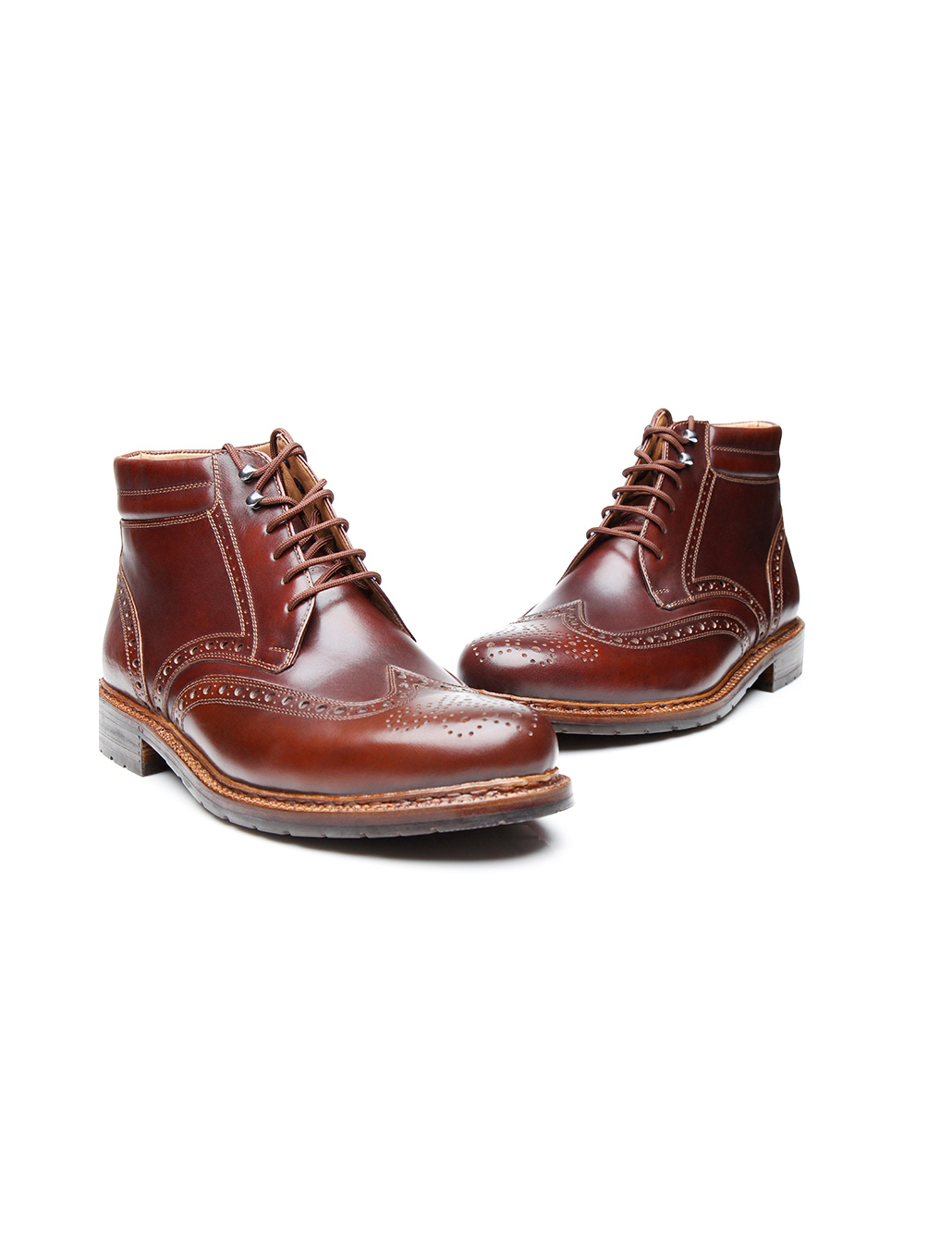 Aus markantem Wasserbüffelleder besteht dieser handgefertigte Herrengürtel mit einer Breite von 35 mm. Das auffällige Außenleder mit der strukturierten Oberfläche zählt allgemein zu den strapazierfähigsten Ledern der Welt und ziert ebenso ausgewählte Schuhmodelle aus dem Hause Heinrich Dinkelacker. Die Gürtelinnenseite wurde indes aus Rindsleder gefertigt, das engstichig mit der Außenseite vernäht ist.
Für die Fertigung vertrauen wir auf die Expertise erfahrener Meister in einer italienischen Manufaktur, welche seit jeher auf die Fertigung von edlen Ledergürteln spezialisiert ist. Eine elegante Dornschließe aus Zamak dient dem edlen Vollledergürtel als Verschluss. Bei Bedarf lässt sich dessen Schraubverschluss einfach lösen, um die Gürtellänge individuell zu kürzen. Den krönenden Abschluss bildet ein sorgfältig in die Gürtelschnalle eingraviertes Emblem von Heinrich Dinkelacker – ein feines Detail, das erst auf den zweiten Blick zu erkennen ist.
Crafted by a master. Worn by an Expert.
Exclusive
Each day, the best cobblers in Hungary only make about 25 pairs of Dinkelacker shoes in our Budapest factory: This is one of them. As a result, Germany's most exclusive men's shoe brand is only available in limited qualities, from selected retailers or here in our online shop.
High-quality
Only the most sophisticated materials are used to make hand-crafted Heinrich Dinkelacker footwear. Moreover, each shoe spends six whole days on a last in our factory. This pays off for wearers, ensuring extreme durability and magnificent fidelity to fit that put this footwear in a league of its own.
Iconic
Heinrich Dinkelacker has gone further towards defining the Budapester than any other shoe brand. Some of our lasts have been in use for over 60 years. Our shoes feature striking and unique details that make them instantly recognisable to insiders, from top managers of stock-listed enterprises through to Berlin-based hipsters.