< Back to overview
Similar Products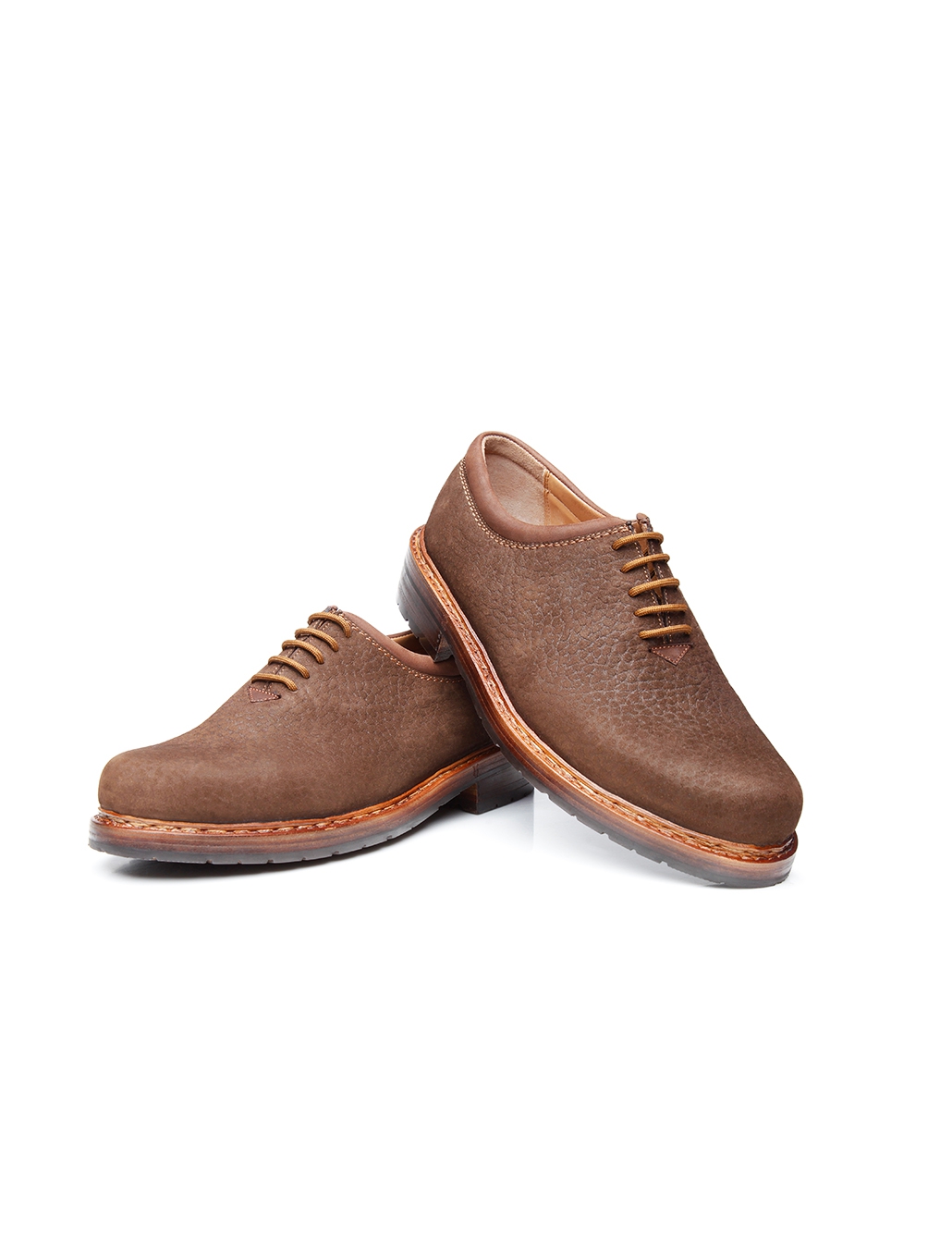 Für den genähten Herrengürtel aus Softcalf kommt ausschließlich Originalleder aus der Schuh-Kollektion von Heinrich Dinkelacker zum Einsatz, während die Fertigung Zeugnis ablegt für die traditionelle Handwerkskunst Italiens. Charakteristisch für das klassische Design sind eine Gürtelbreite von 35 mm sowie eine silberne Dornschließe aus Zamak.
Das begehrte Kalbsleder zeichnet sich durch seine feine Faserstruktur aus – die Innenseite besteht aus erlesenem Rindsleder. Beide Lederschichten sind engstichig miteinander vernäht und bestimmen die Qualität des eleganten Vollledergürtels. Dank eines praktischen Schraubverschlusses lässt sich die Schnalle mühelos entfernen, um den Gürtel nach Belieben zu kürzen. Eine Gravur auf der Schnalle weist den handgefertigten Herrengürtel als edles Accessoire aus dem Hause Heinrich Dinkelacker aus.
Crafted by a master. Worn by an Expert.
Exclusive
Each day, the best cobblers in Hungary only make about 25 pairs of Dinkelacker shoes in our Budapest factory: This is one of them. As a result, Germany's most exclusive men's shoe brand is only available in limited qualities, from selected retailers or here in our online shop.
High-quality
Only the most sophisticated materials are used to make hand-crafted Heinrich Dinkelacker footwear. Moreover, each shoe spends six whole days on a last in our factory. This pays off for wearers, ensuring extreme durability and magnificent fidelity to fit that put this footwear in a league of its own.
Iconic
Heinrich Dinkelacker has gone further towards defining the Budapester than any other shoe brand. Some of our lasts have been in use for over 60 years. Our shoes feature striking and unique details that make them instantly recognisable to insiders, from top managers of stock-listed enterprises through to Berlin-based hipsters.