< Back to overview
Similar Products
Regular Price: €12.90
Special Price: €10.35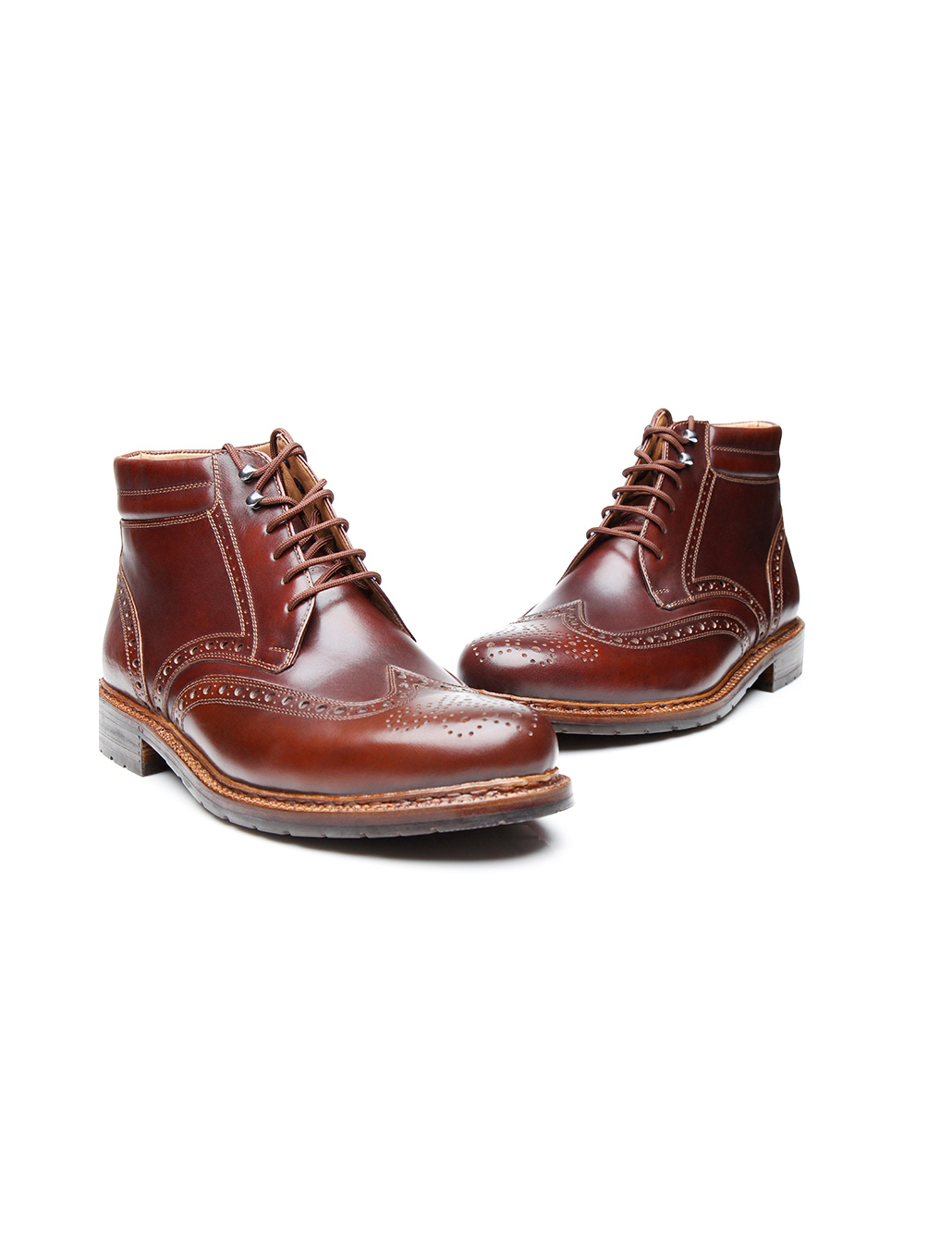 Regular Price: €595.00
Special Price: €475.00
This full leather belt for men impresses with its subtle decorative stitching in contrasting colors. Sewn by hand from two layers of fine cowhide leather, this men's belt offers not only aesthetic finesse but also a robust dimensional stability. With a width of 40 mm, this robustness is additionally accentuated by the rounded zamak buckle. This refined zinc alloy gives the buckle its silver shine while also being suitable for nickel-allergy sufferers. A discreet logo under the thorn shows this belt to be a part of the Dinkelacker family.
Without Haste. Slow Fashion.
Today, as 140 years ago, only around 25 pairs of shoes are made each day. 300 work steps completed by hand and the finest materials, selected according to the principle that a premium shoe is made from premium components, define the difference between expensive and valuable.
Crafted by a master. Worn by an Expert.
Exclusive
Each day, only about 25 pairs of Dinkelacker shoes are made by the skilled hands of master craftsmen: this is one of them. As a result, Germany's most exclusive men's shoe brand is only available in limited qualities, from selected retailers or here in our online shop.
High-quality
Only the most sophisticated materials are used to make hand-crafted Heinrich Dinkelacker footwear. Moreover, each shoe spends six whole days on a last in our factory. This pays off for wearers, ensuring extreme durability and magnificent fidelity to fit that put this footwear in a league of its own.
Iconic
Heinrich Dinkelacker has gone further towards defining the Budapester than any other shoe brand. Some of our lasts have been in use for over 60 years. Our shoes feature striking and unique details that make them instantly recognisable to insiders, from top managers of stock-listed enterprises through to Berlin-based hipsters.